CD A5 DIGIPAK + Digital Streaming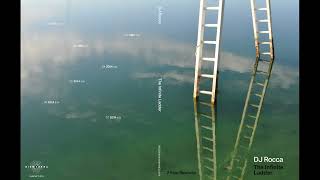 ---
LUCA 'DJ ROCCA' ROCCATAGLIATI :: THE INFINITE LADDER / 2BLUE REWORKS
FIRST EDITION CD A5 DIGIPACK: 200 COPIES
SPECIAL EDITION ON TWILL PAPER :: 50 SIGNED COPIES 
Luca 'DJ Rocca' Roccatagliati is a producer, musician, and DJ. He began producing in the late '90s, working on drum & bass and breakbeat singles as Maffia Soundsystem at the eponymous legendary club in Italy, Maffia Illicit Music Club, where he was the resident DJ. He has created, along with others, the following groups: Ajello, 2Blue, Obsolete Capitalism, Crimea X.
Over the course of his career, DJ Rocca has collaborated with Howie B, Pressure Drop, Zed Bias, Dimitri From Paris, Mark Stewart, Adi Newton, Daniele Baldelli, and Jazzanova, producing singles, remixes, and albums for some of the world's top record labels, including Sonar Kollektiv, Gomma, Compost, Skint, Hell Yeah, and !K7. With the award-winning jazz musician Franco D'Andrea, he formed the Electric Tree Project, a contemporary music trio blending jazz and electronics. They released a double album in April 2016 on Parco Della Musica Records (the album of the month for Musica Jazz magazine in June 2016). The collaboration with this internationally acclaimed jazz artist continued with an octet and a couple of albums titled "Intervals I" and "Intervals II", recorded live at the Auditorium Parco della Musica in Rome, concluding in 2022 with the triple album duo "Franco D'Andrea meets DJ Rocca".
Under the NUKFM label of Rizosfera, he is now releasing "The Infinite Ladder: 2Blue Reworks" (NUKFM 018), an electronic album with cinematic and futuristic tones, traversing soundtracks and ambient-breaks. It hovers in a sonic paradise between Ennio Morricone and Tipper.
For artists Luca Roccatagliati and Enrico Marani, as well as for Rizosfera-NUKFM, this is an occasion to celebrate that legendary avant-garde group known as 2Blue. They were among the very first to merge poetry, electronics, architecture, and minimalism-drone.
Their two albums from 2003, "Light Transmission" and "Fattore Sonoro", still shine today with an enduring dark light, far removed from trends and fluctuations, illuminating our mental and psychic landscapes with a pristine purity. Finally, the compilation of the 'Infinite Ladder' is not only a mature reworking of obscure musical material but also a way to pay homage to the legendary existential and artistic experience of the Maffia Illicit Music Club, of which 2Blue were one of the countless luminous and ineffable galaxies.
"The Infinite Ladder / 2Blue Reworks" is then to be considered as the third milestone in a twenty-year trilogy of audio fantasy suspended between minimalism, the science of breakbeat, pictorial vision, cinema and poetronics. As Andrea Camilleri wrote, it makes us perceive the vibrations within and around us, allowing us to both accurately convey the truth of our experience and approach life in a creative manner.
---
Tracklist
Total Time: 60' 56''
---
SELECTED DISCOGRAPHY
2Blue (Luca Roccatagliati + Enrico Marani)
2003 Light Transmission
2003 Fattore Sonoro
DJ Rocca/Franco D'Andrea
2022 Franco D'Andrea meets DJ Rocca
Obsolete Capitalism
---
ALL COMPOSITIONS
LUCA ROCCATAGLIATI :: ELECTRONICS AND BOOM BOOM MACHINES
PHOTO COVER :: IAN SIMMONDS (THE INFINITE LADDER)
MASTER :: JACQUES BELOEIL (RIP) / BERLIN – LONDON
MIX BY LUCA ROCCATAGLIATI AT MARSLIFE STUDIO
GRAPHIC DESIGN BY GABRIELE FANTUZZI AT DELICATESSEN DESIGN
PRODUCED IN EU 2023
PUBLISHING & COPYRIGHT RIZOSFERA-NUKFM 2023
---
.

Subscribe to our newsletter

If you are interested in this content and would like to stay up-to-date on new Rizosfera productions, events and other information, you can subscribe to our newsletter and we will send you an email from time to time with a summary of the latest news you may have missed.