Signed Special Edition 4-Page Twill Paper + CD A5 DIGIPAK + Digital Streaming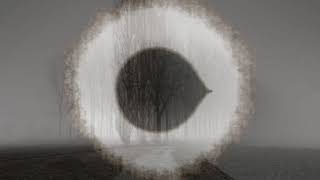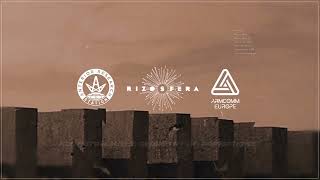 ---
SPECTRAL UNIT :: ADI NEWTON (CLOCK DVA/TAGC/THE ANTI GROUP) + ENRICO MARANI (TAC/2BLUE/SAMORA)
FIRST EDITION CD A5 DIGIPACK: 200 COPIES
SPECIAL EDITION ON 4-PAGE TWILL PAPER :: 50 SIGNED COPIES BY ADI NEWTON
Based primarily on Pataphysics developed by Alfred Jarry in the late 19th century, and the work of the surrealist René Daumal, the project also aims to visualize and sonify its various concepts. This phantasmal pataphysics is particularly relevant in an era like ours, where the absence of any possible truth is now systematic, even on a societal level; authenticity is hidden, if not faded, in an absence.
Therefore, the ghost of truth encompasses all ghosts, and Spectral Unit gives sonic form to what comes closest to the spectral absence of which Daumal speaks. Moreover, can we imagine a clear boundary between absence and presence? Perhaps it is music, being inherently invisible, that is the ideal instrument to approach absence, narrating disappearance, exploring becoming and witnessing the vast void that swallows every positivism, every balance between theory and reality. Symmetrically, the ghostly absence engulfs every social and political utopia, opening the doors to a chaotic and spectral reality.
The debut album entitled "Preternatural" explores, alongside Pataphysics, the concepts of the landscape of memory, parapsychology, spectral ontology, psychic phenomena, and archaeoacoustics. From a musical perspective, the album features sumptuous, refined, and dark electronics, where various passages are architecturally carved into space, creating true moving sonic sculptures, and compositions unfold in unknown and geometrically impossible worlds.
---
Tracklist
1
Transmogrification
7' 28''
3
A Geophysical Mirage
4' 15''
5
Last Days of a Phantom Topology
5' 59''
6
Maps of Distant Nebulae
8' 00''
7
On a Journey to Inaccessible Places
7' 20''
8
Spectral Manifestations
12' 00''
9
Visitant Wavelength
7' 29''
10
The Geometry of Apparitions
6' 52''
Total Time: 73' 13''
---
SELECTED DISCOGRAPHY
Adi Newton
2021 Meon III / TAG
2022 Newtones / Adi Newton
2022 Amma / The Anti Group
2023 Noesis / Clock DVA
Enrico Marani
2003 Light Transmission / 2Blue
2003 Fattore Sonoro / 2Blue
2020 Quasar / Samora
---
ALL COMPOSITIONS
ADI NEWTON :: ELECTRONICS PROCESSING / TRUMPET MANIPULATIONS
ENRICO MARANI :: ELECTRONICS PROGRAMMING/SOUNDSCAPES
PHOTO COVER :: ADI NEWTON
MASTER:: JACQUES BELOEIL (RIP) / BERLIN – LONDON
PRODUCED IN EU 2023
PUBLISHING MUTE SONG
COPYRIGHT ARMCOMM RIZOSFERA EUROPE / A.R.E.
---
.

Subscribe to our newsletter

If you are interested in this content and would like to stay up-to-date on new Rizosfera productions, events and other information, you can subscribe to our newsletter and we will send you an email from time to time with a summary of the latest news you may have missed.