Dear all,
On Monday 20th of February Armcomm Europe and Clock DVA will officially release Noesis in the UK and in the U.S.A. – Noesis is the long-awaited new album that marks the rebirth of the CDVA project, founded by Adi Newton in 1978 and now featuring a line-up completed by Tez Maurizio Martinucci on sound and Gabriel Edvy on visuals. A reminder for Monday 20th February:
1) Noesis Album Release at Rough Trade East, London. Meet Adi Newton for the first time at Rough Trade with a rare live event including Q&A with David Stubbs + album signing + some new Clock DVA's videos. Click here for more info
2) Noesis release date in the UK and America via Rough Trade shops and international mail order. Rough Trade pre-order deadline.
3) End of Noesis box shipments worldwide, as promised.
4) Start of shipments of traditional versions of Noesis in Europe.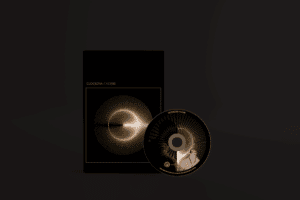 CLOCK DVA LIVE EVENT AT ROUGH TRADE EAST LONDON :: The Rough Trade pre-order (Noesis is Rough Trade Exclusive for America, Asia, Africa, Oceania and UK) will be over tomorrow, 20th February. On the same day an in-store event at Rough Trade East London will take place from 7-to 9pm, featuring Adi Newton, TeZ Maurizio Martinucci and Gabriel Edvy in conversation with British music journalist David Stubbs (The Guardian/ The Wire / Uncut / Electronic Sound) plus an exclusive premiere of new videos made especially for Noesis by the CDVA. Adi Newton and Gabriel Edvy will be glad to sign copies of Noesis at Rough Trade East. On the occasion the entire Armcomm Rizosfera Europe catalogue will be available at Rough Trade East (Old Truman Brewery 91, Brick Ln, London E1 6QL)
ROUGH TRADE – Rizosfera.org website shop for Noesis is only available for Europe, while the rest of the world (Africa, America, Asia and Oceania) will be able to buy in Rough Trade Shops (stores in London, New York, Bristol and Nottingham) or using their international mail order service (https://www.roughtrade.com/gb/product/clock-dva/noesis for the UK and https://www.roughtrade.com/us/product/clock-dva/noesis-2 for the US). The Rough Trade Noesis Edition is only available in the traditional version and is sold either as a A5 digipack CD or as a 33 rpm black vinyl.
Noesis Box First Edition is sold out
The First Special Edition of the Noesis boxed set is sold out. Shipments of the Noesis Boxes will be over by 20th February. All subscribers have received a confirmation with a tracking number by email.
For Europe only you can have either the single edition with vinyl and CD booklet or the traditional edition without booklet. All the possible combinations, single and double, or personalized, are listed HERE https://rizosfera.org/shop/armeu004/on the Rizosfera website page. You can place multiple orders for up to 4 products from the Rizosfera-NUKFM, Armcomm, Telekinett and Armcomm Europe catalogues. Be careful with quantities, as availability for many products is very limited. For Noesis traditional version there is no shortage. Shipments of Noesis traditional version will take place exclusively from the 21st February, as priority has been given to shipments of Noesis boxes.
.

Subscribe to our newsletter

If you are interested in this content and would like to stay up-to-date on new Rizosfera productions, events and other information, you can subscribe to our newsletter and we will send you an email from time to time with a summary of the latest news you may have missed.