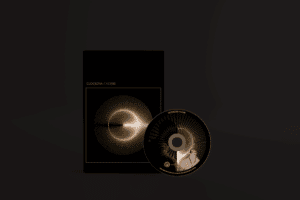 Rough Trade East, London, Monday 20 February 2023 :: Presentation of New Album by Clock DVA, Noesis
Save the date! Next 20 February sees an absolutely outstanding event at London's Rough Trade East mega-store (Click here for more info CLOCK DVA LIVE EVENT at Rough Trade East –  https://bit.ly/3YBlC7E – The Old Truman Brewery, 150 Brick Lane, London E1 6QL). In attendance will be Adi Newton, Gabriel Edvy (while TeZ will be available via ZOOM); there will be a conversation with journalist David Stubbs (The Guardian, Melody Maker, The Wire, among others) open to the public, the presentation of some new videos made by Clock DVA member Gabriel Edvy and then the classic Noesis album 'signing' for the audience in attendance.
The event is highly anticipated as the new Noesis album comes 30 years after Sign (1993, last album on Contempo Records). Reviews of the album are fabulous and it was very well received by the public and press. The album is now available for Europe on our Rizosfera website, while for the rest of the world Noesis is exclusive to Rough Trade (RT Shops and RT International Mail Order).
.

Subscribe to our newsletter

If you are interested in this content and would like to stay up-to-date on new Rizosfera productions, events and other information, you can subscribe to our newsletter and we will send you an email from time to time with a summary of the latest news you may have missed.