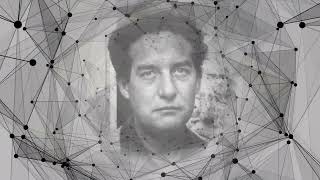 ---
BACK IN STOCK FOR A SHORT TIME (4 weeks from 18 Jan 23 to 18 Feb 23) – LAST CHANCE, ACT NOW! 
For those who missed the previous opportunity to own these unique works here is a third chance from Telekinett and Anterior Research.  We will have very soon the last batch of these complex and powerful sound research recordings from Telekinett and Anterior Research.
DO NOT miss the opportunity to own these rare recordings from Adi Newton available for the first time in 14 years.  These projects will soon be archived, act now!  The Labyrinth of Solitude is the first of several future collaborations, part of the Electroacoustic Abstractionism Art movement created by Mauricio Reyes.  It is a 4 part Aural Maze exploring the unbearable lightness of being.
LAST 7 COPIES – Shipments will take place from 20 February 2023 onwards
————————————————————–
Telekinett and Anterior Research proudly present the concrete poetry of mexican Nobel Award winner Octavio Paz.
These recordings are presented for the first time since their recording on March 23-24, 1961. Recorded at the Magnetic Recording Laboratory at the U.S. Library of Congress, Washington, D.C. USA.
STEREOSCOPIC POINCARÉ: "The Labyrinth of Solitude" is a collaboration between Mauricio Reyes (Telekinett) and Adi Newton (Anterior Research), it features rare archival recordings of poetry read by Octavio Paz. As defined by the Mexican Nobel Prize winner in Literature, Octavio Paz, the bee is the living depiction of loneliness. The bee is perhaps the only creature that is born with a true sense of its destiny. It grows, lives, and produces without questioning its labor. It is a social outcast with tremendous knowledge of its purpose, a being that lives with others in a lonely world.
STEREOSCOPIC POINCARÉ: "The Labyrinth of Solitude" is based on a song composed in 2005-2006 by Mauricio Reyes called "Love Song for Duchamp" and the essays of Octavio Paz.
Paz was a gentle writer with a fierce spirit. As defined by many, his poetry is "beautifully brutal". He observes that solitude is responsible for people's perspective on death, celebration, and identity. Death is celebrated but at the same time repelled because of the uncertainty behind it. "There is no such thing as going back home once you've left it".
His work focuses on the loss of identity, of love for one's self, and for the relentless quest to belong somewhere, to be heard, loved, and cared for. The solitude that comes from this quest was translated into music that is beautiful and cerebral, sharp and violent. The two final mixes are the fruit of audible poetry, concrete poetry in a three-dimensional form.
Poetry that triggers mental states and touches the listener's very soul. Step into our aural labyrinth. You are welcome.
---
What's in the box?
---
CD 1 • MAURICIO REYES – Stereoscopic Poincaré - Absolute Soledad Mix
•
Leaving Home
Movement III
•
Violent Poetry
Movement IV
•
The Lightness of Being
Movement V
---
CD 2 • ADI NEWTON – Stereoscopic Poincaré - Labyrinthian Rekonstructed RMX
•
The Centre / Sentor
Movement III
•
To converse with God
Movement V
---
•
Official letter from Mauricio Reyes, Telekinett / Adi Newton, ARMComm
•
Booklet named: "Lost in the Labyrinth" with a detailed description of compositions and each track and artworks
•
4 Chromalin Prints
These beautiful framable prints are the first international release of a series of paintings by Mauricio Reyes, part of the forthcoming "Electroacoustic Abstractionism" Art movement created by Mauricio Reyes.
• 4. The Labyrinth of Solitude
* According to availability the boxes may be brown or black
.

Subscribe to our newsletter

If you are interested in this content and would like to stay up-to-date on new Rizosfera productions, events and other information, you can subscribe to our newsletter and we will send you an email from time to time with a summary of the latest news you may have missed.