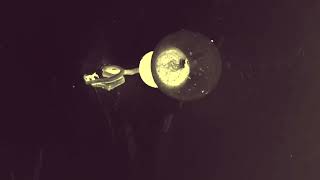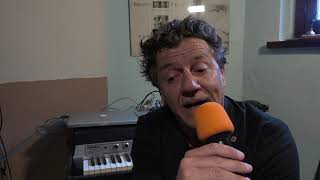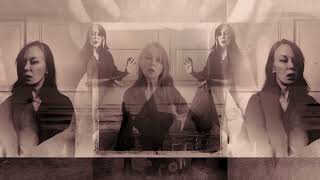 ---
Polychron+ are an Italian duo (Aurelio Menichi + Gabriele Gai). With the bands Dubital, Lord Chapeau, Smoke Signals, Vinylistic… one can recall their prestigious collaborations with Steven Brown, Mad Professor, Gilles Martin, Ultramarine.
"SHE'S ALWAYS BEEN THERE" is a work full of ideas and very well crafted, with an originality of its own that could make it memorable even within the vast Italian 'wave' scene, from the golden age of the first post-punk bands to today. The album is rooted in the Western European humus (already the fertile ground of labels such as Crammed Discs and Les Disques Du Crepuscule) to suggest the necessary nourishment and transpose it into an unprecedented sound experience, a striking synthesis of delicate elegance and morbid sensuality.
The illustrious collaborations with ANNA DOMINO, BLAINE L. REININGER (Tuxedomoon, who in "Piano Astrale" performs his extraordinary Italian), LUC VAN LIESHOUT (Tuxedomoon), ALEX SPALCK (Pankow), NICONOTE, DANIELE BIAGINI (extraordinary pianist already with Minox, with Steven Brown's "Tenco" and Riccardo Tesi's "Cameristico") and CARMEN D'ONOFRIO, hint at the majestic articulation of the project: the guests fell into the warp as if the weft already belonged to them, leaving their unmistakable mark on the result, which always sounds intense, pleasant and sincere at the same time.
"She's Always Been There" consists of twelve tracks, always supported by bold electronic textures and powerful sounds, mixed with acoustic interventions by seven other Italian musicians (flute, trombone, cello, guitars, …) that give an exclusive light of refined sophistication to Polychron+'s work. The lyrics, never banal, are inevitably born from personal experiences, whether dreams, nightmares, memories, disappointments, bereavements or visions. The album is completed by the graphic framework accompanying the digipack and the booklet, the work of Rino Rossi, who voluptuously embraces the atmospheres of 'She's Always Been There' and makes his own images sound perfectly attuned to the music, visually referring back to the same obsessions that, like a wound, run through all the tracks, between lust and the sacred, absolute emptiness and belief-yet-never-never, in search of an impossible sifting.
---
Tracks
1
OUVERTURE (ft. Carmen D'Onofrio)
music + words: A. Menichi
2
LIGHTER THAN THE BLUE (ft. Blaine L. Reininger)
music: A. Menichi/B.L. Reininger, words: B.L. Reininger
3
YEH-TEH
music + words: A.Menichi
4
POCKETKNIFE (ft. Anna Domino)
music: A. Menichi/A. Domino, words: A. Domino
5
LATE? (ft. Luc Van Lieshout)
music: A. Menichi/L. Van Lieshout, words: A. Menichi
6
MORBID LOVE (ft. Daniele Biagini)
music: A. Menichi/D. Biagini
7
ALASKA DRIVE (ft. NicoNote)
music: A. Menichi/G. Gai/NicoNote, words: NicoNote/A. Menichi
8
TWIST THE KNIFE (ft. Alex Spalck + Luc Van Lieshout)
music: A. Menichi, words: A. Micheli
9
TIJ-U-WAN
music: C. Pagano/S. Raffini, words: G. Lavagna. Arr. Polychron+) — Originally released on GAZNEVADA's «Sick Soundtrack» by Italian Records ℗ + © 1980
10
GUM, LE BLUE JAR
music + words: A. Menichi
11
PIANO ASTRALE (ft. Blaine L. Reininger)
music: G. Gai, words: A. Menichi
12
LO SCRIGNO D'ORO (ft. Alex Spalck + Luc Van Lieshout)
music: A. Menichi, words: E. Orlandini
.

Subscribe to our newsletter

If you are interested in this content and would like to stay up-to-date on new Rizosfera productions, events and other information, you can subscribe to our newsletter and we will send you an email from time to time with a summary of the latest news you may have missed.