Transparent 7" high-quality stereo lathe cut vinyl with engraved Heaven's Lathe logo. 230gsm sleeve. Black inner sleeve with PVC protective sleeve. The vinyl will ship within a poly-lined inner sleeve. Includes a "lathe cut" care card.
Limited edition of 100, hand numbered.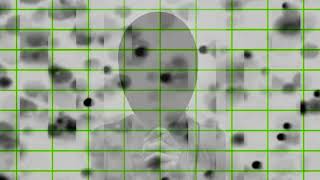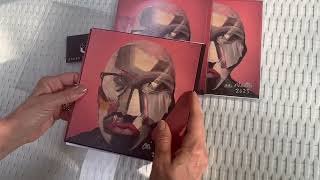 ---
New exclusive at Rizosfera Shop online – Mid-September will be the launch of Studio Adi Newton that will offer Rizosfera members some "Signed Works": elegant signed rare twill paper copies of his sonic and visual works. The first episode will be Adi Newton's Frequency of Love 7-inch (Heaven's Lathe Records, January 2023) in transparent vinyl, sold out in a few minutes in January. Only twelve signed copies by Adi Newton will be available at Rizosfera in September. For Rizosfera 2023 members: before completing your purchase, enter the personal code you received with your Arci Rizosfera membership card and you will have a 10% discount from the purchase price. Purchase of the vinyl includes the full unlimited digital streaming on RizoStream. Exclusive for Europe only.
Adi Newton is a highly respected musician, composer, lyricist, vocalist, writer and fine artist. He is best known for having co-founded Clock DVA in Sheffield in 1978. Over the ensuing years, the ensemble has encompassed a wide range of genres, including electronica, industrial noise, jazz-inflected rock, loops and drones, dance floor grooves, and beyond – with Newton remaining their one constant.
"Utterly mesmerising."
— Trouser Press

"Affirmative and forward-thinking music that nevertheless seems to trigger endless discussion and reinterpretation… impossible to pin down."
— The Quietus
Aside from Clock DVA, Newton has created an enormous body of visual artwork, as well as solo recordings and sonic experiments with The Anti Group. He continues to evolve and confound expectations, proving a strong influence on successive generations.
---
Side A – "Edge of August 1953"
A mournful cello line hovers like a heat haze over a constantly circling piano motif. This is perhaps the most reflective composition Newton has ever put his name to, and certainly the most beautiful.
Side B – "Frequency of Love"
With additional piano and tape treatments from Jack Dangers of Meat Beat Manifesto, this glowing hive of electronic pulses is a work of brooding unease, which nevertheless evolves into a state of spectral grace.
---
---
.

Subscribe to our newsletter

If you are interested in this content and would like to stay up-to-date on new Rizosfera productions, events and other information, you can subscribe to our newsletter and we will send you an email from time to time with a summary of the latest news you may have missed.